Company event for +150 persons
Are you looking to gather colleagues or partners for a larger event? We offer our elegant space for groups of 150 people. 
At Seaside, we are happy to host private events and will cater the event to your wishes and needs. Our location in the heart of Copenhagen only a few minutes from public transport and with great parking options makes it a great choice to gather people for your next event.

We are ready to put together your next private event at Seaside Toldboden - we look forward to hosting it in our historic and unique setting at Nordre Toldbod.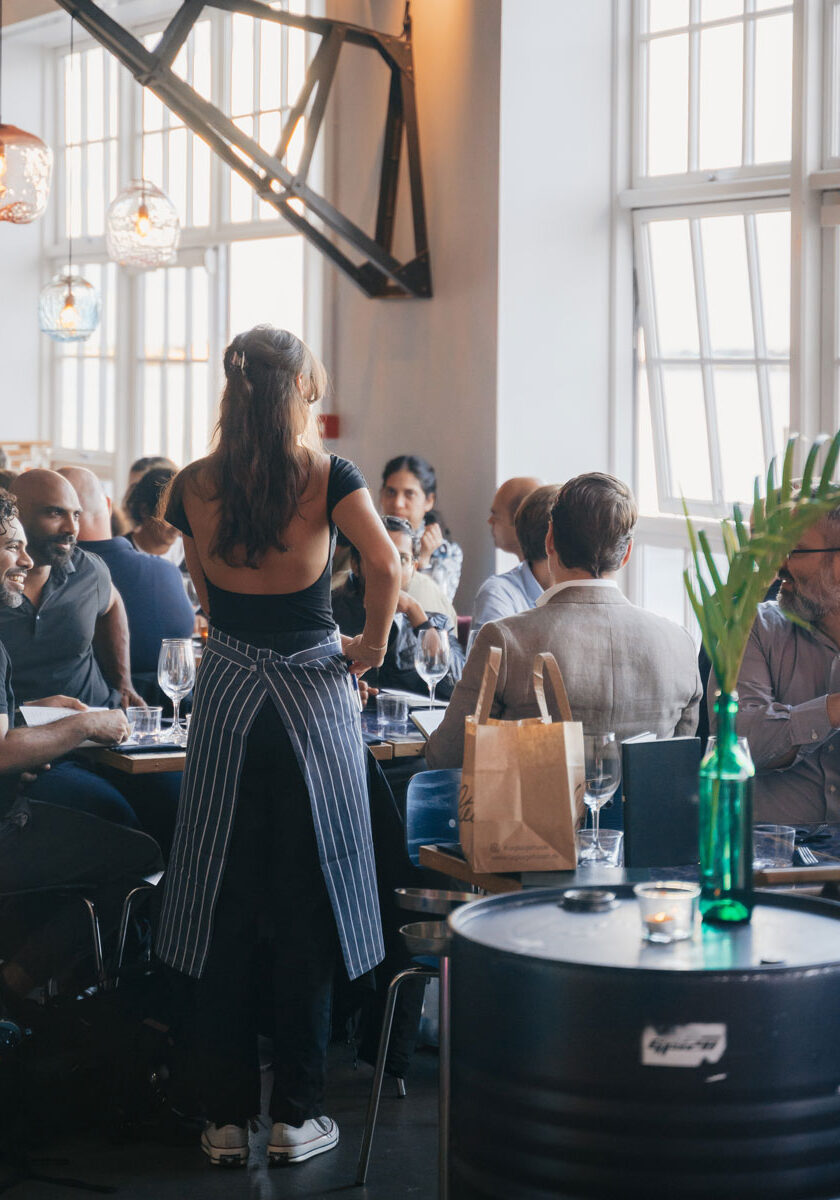 Our dinner reception is a popular choice for large groups. Host an informal dinner reception in Seaside's elegant waterfront setting, with plenty of space for parties of all sizes.  You'll be served homemade finger food that can be enjoyed while standing and takes the edge off your hunger without draining the energy of the party. 
The dishes are prepared by the chefs in Seaside's seven kitchens and are paired with selected wines and other beverages that perfectly match the food and surroundings. Of course, we always customize the dinner reception to suit your needs and wishes.