Watch the World's biggest cycling race at Seaside
Watch the World's
biggest cycling race
at Seaside
DIRECTLY ON THE ROUTE FOR THE SPORTS EVENT OF THE YEAR
DIRECTLY ON THE ROUTE
FOR THE SPORTS EVENT OF THE YEAR
Does your heart beat for cycling? Copenhagen is the official city to kick off the world's biggest cycling race in 2022. In celebration of the race, you can join for a one-of-a-kind bike party coming to the world's best bike city.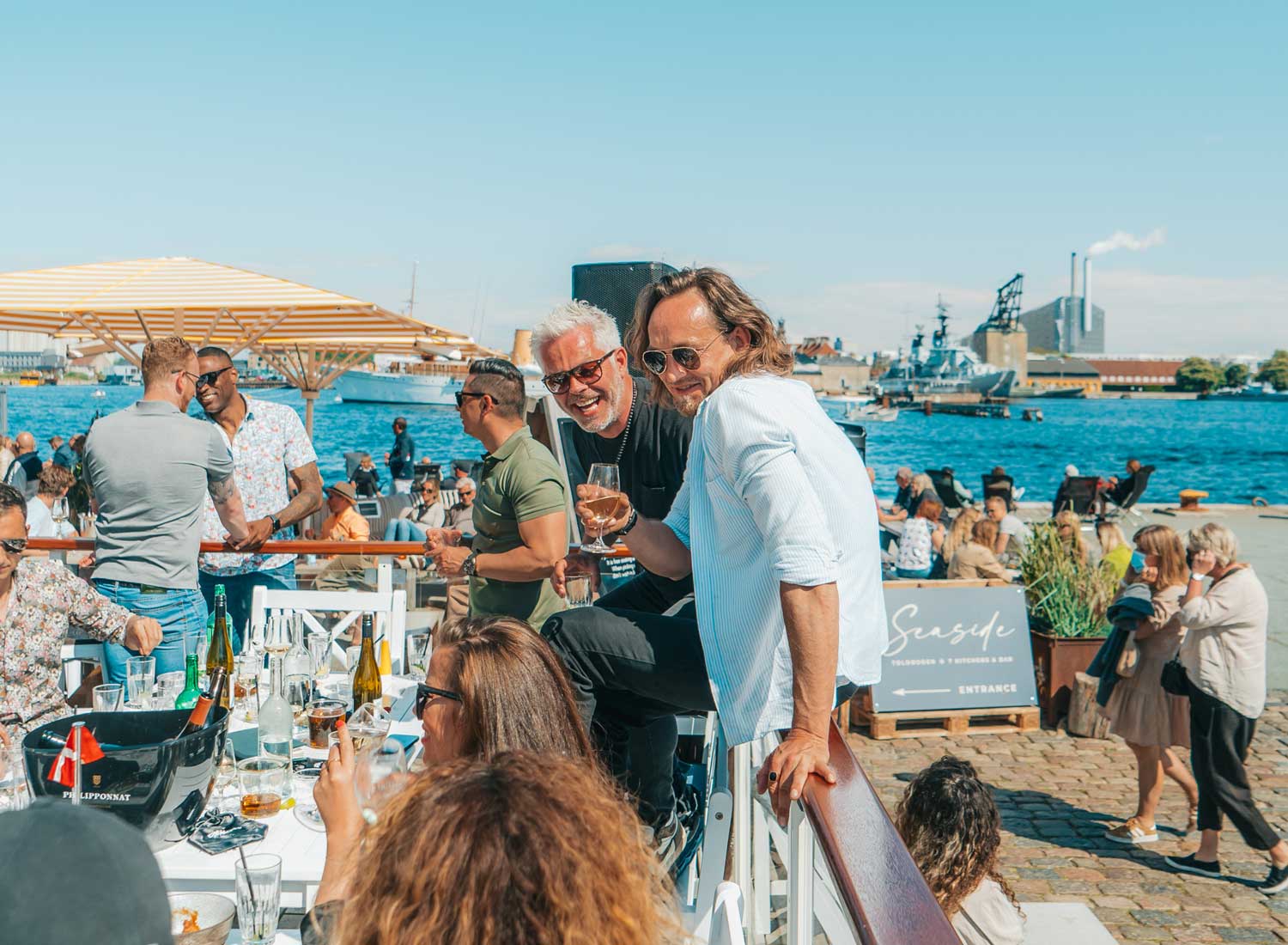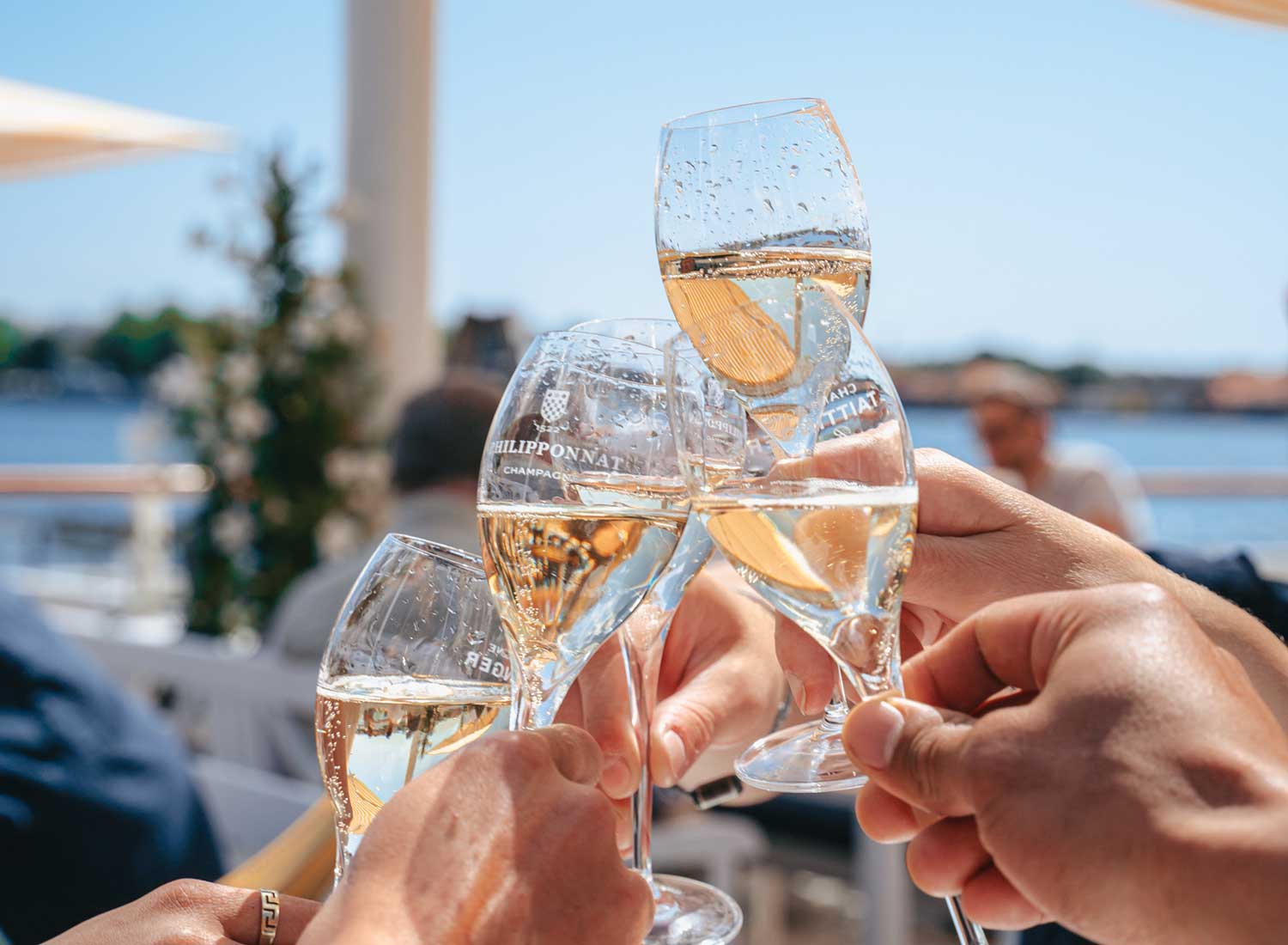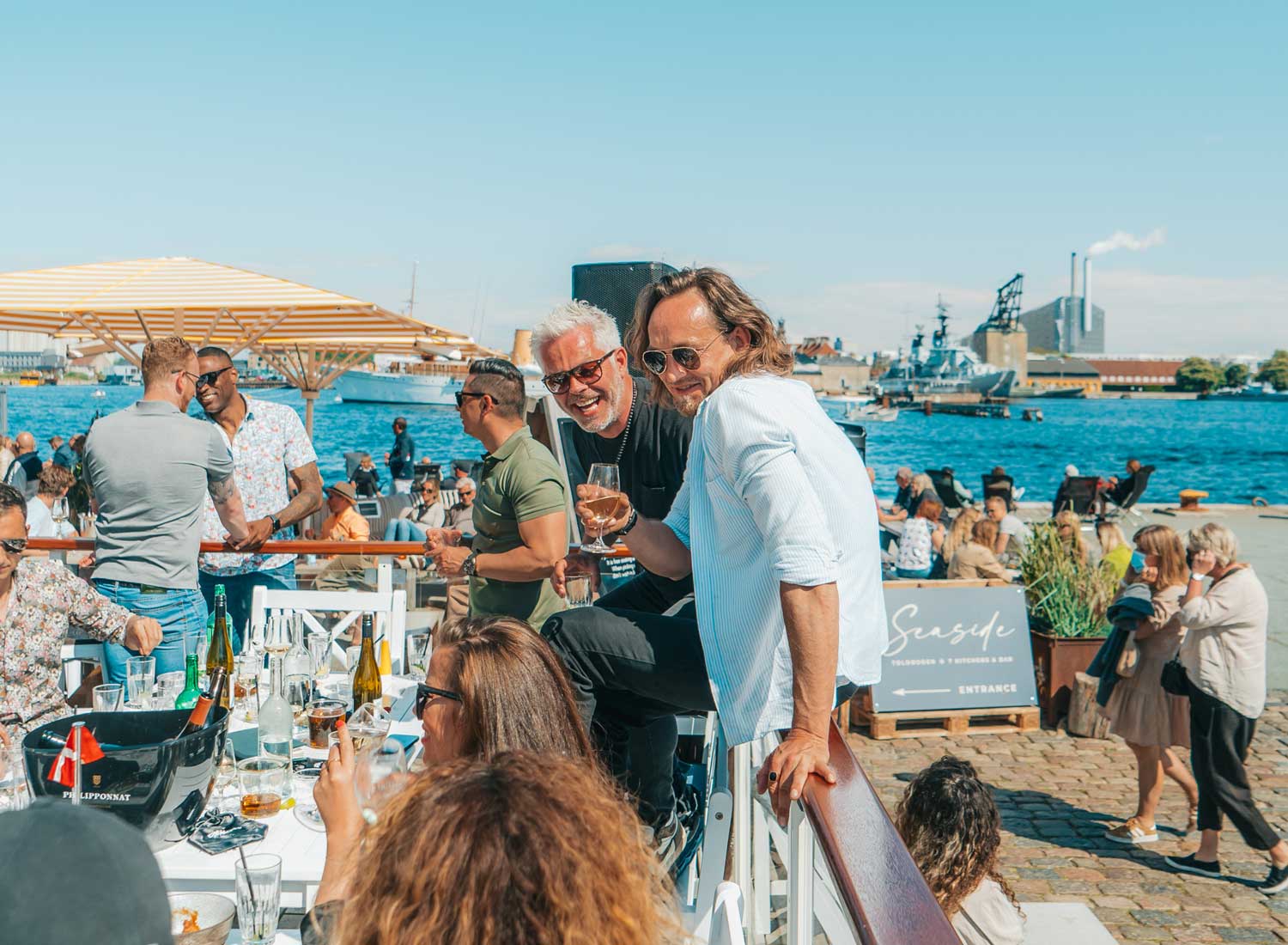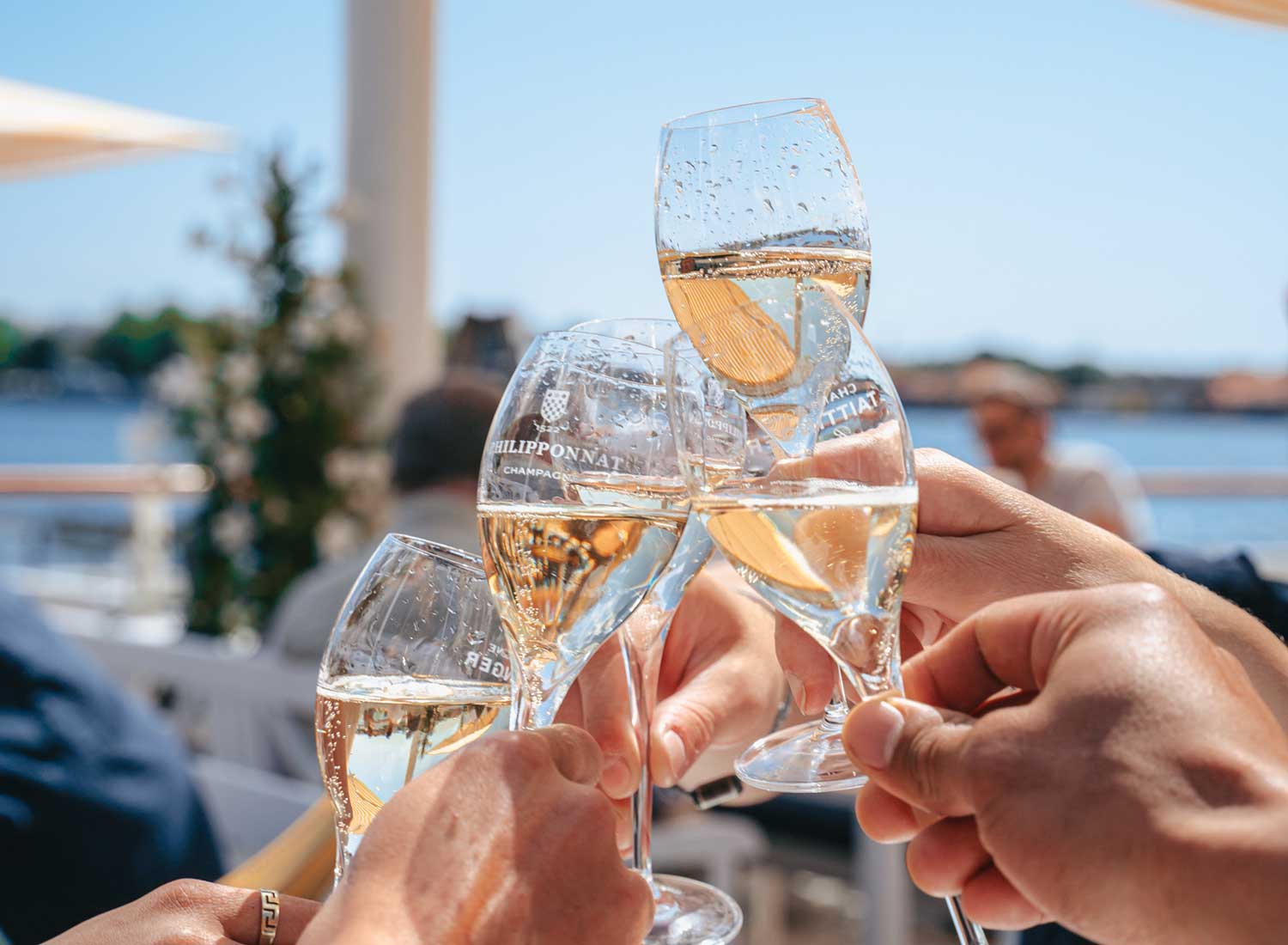 On this unique day, we'll make sure to give you a one-of-a-kind experience on our terrace. Wine, dine and watch the riders up close and get up to 12 hours of bike party. Our 7 kitchens will spoil your tastebuds with delicious food and French wines.
Snacks
Oysters 3 pcs. w/ salsa verde
Rossini caviar w/ blinis & fermented creme fraiche
Black Iberian paleta w/ fresh truffle & cress
 Starter
Marinated trout w/ herb vinaigrette, kumquats, tomatoes, dill granulate & crunchy chips
Sashimi - tuna, salmon & hamachi w/ avocado, truffle ponzu dressing & kizami wasabi
 Main
Chateaubriand w/ smoked mushroom sauce and new Danish potatoes

Add dessert
Strawberry pie w/ lemon curd, vanilla cream & fresh Danish strawberries + DKK 85
ADD WINE MENU
Cremant D'Alsace Extra Brut, Domaine Bott Geyl 'NV – BIO
Sancerre Blanc, Sauvignon Blanc, Domaine Bernard Reverdy, Loire '21
Château du Courlat, Merlot, Lussac-Saint-Emilion, Bordeaux '18
+ DKK 400
Want the full package? Get access to a special lounge area with free bar before and after your meal. This exclusive area is just a stone's throw away from the route and riders.
3-HOUR FREE BAR IN THE LOUNGE
+ DKK 375 
6-HOURS FREE BAR IN THE LOUNGE
+ DKK 565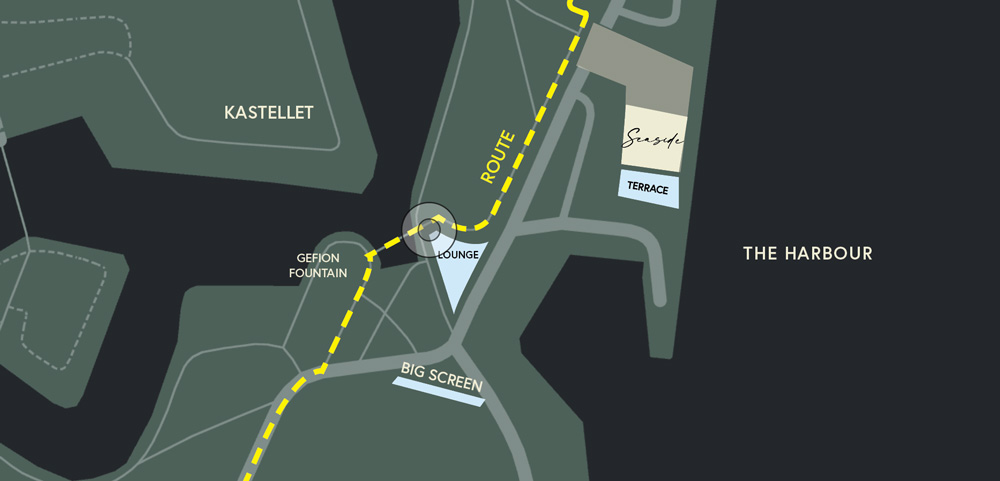 Arrival at Seaside + warm up with DJs
Youth riders cycle the route
First rider is sent out on the race
Last rider crosses the finish line
Live concert with The Tennis Band
After party & giant yellow bike party with DJs & great atmosphere by the harbour
Practical information
Parts of the area will be blocked. You must find an alternative route to get to Seaside Toldboden. We recommend that you arrive before 12.00, as there will be free passage from Esplanaden and Amaliegade to Nordre Toldbod.On this day, we do expect to see heavy traffic. We advise you to set aside time to get here, as it may take longer than expected.